Home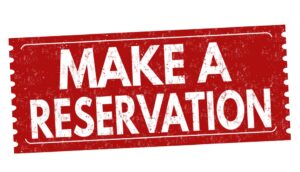 UNITED ARCADIANS OF SAN FRANCISCO
INVITE YOU TO THE 91st ANNIVERSARY LUNCEON 
MUSIC, RAFFLES & More
Sunday, October 1st, 2023 @1pm
Basque Cultural Center
599 Railroad Ave,
S. San Francisco, CA 94080
A Warm Welcome from the Arcadians' Chapter of San Francisco!


The Arcadians of San Francisco Chapter #35 is founded 90 years ago, member of the Pan Arcadian Federation of America
which is a nationwide non-profit fraternal Greek-American organization
whose members descend from the region of Arcadia in the Peloponnese, southern Greece.
It is dedicated to the promotion of the ideals of Hellenism and the principles of Democracy,
the preservation of the Greek language and cultural heritage, as well as the Greek Orthodox Church
and the support of Arcadian and Arcadian-American philanthropic, cultural and educational institutions.
In 1931, the Pan Arcadian Federation of America was formed in New York
by 12 visionary Arcadians with the goal of consolidating the various Arcadian village clubs that existed across the United States.

Join today the Arcadians of San Francisco Chapter #35.
Joining SF Arcadians Chapter #35 we offer various benefits:
Cultural Preservation: SF Arcadians aims to promote and preserve Arcadian Greek culture, heritage, and traditions. Joining the organization allows you to connect with your Arcadian roots and participate in cultural events and activities.
Networking: SF Arcadians provides a platform for networking with individuals who share a common Arcadian heritage. This can be valuable for personal and professional connections within the Greek-American community.
Community Involvement: SF Arcadians often engages in community service and charitable activities. Joining SF Arcadians allows you to contribute to these efforts and make a positive impact on your local community and the broader Greek-American community.
Educational Opportunities: SF Arcadians offer scholarships and educational programs to its members or their family members, through PAFA, promoting educational advancement within the community.
Advocacy: SF Arcadians may engage in advocacy efforts to address issues and promote the interests of the Arcadian Greek community. Joining the organization enables you to participate in these advocacy initiatives.
Camaraderie: Being part of SF Arcadians provides a sense of belonging and camaraderie with individuals who share your Arcadian heritage and cultural background.
Cultural Events: SF Arcadians often hosts cultural events, and gatherings that celebrate Arcadian culture, history, and traditions. These events can be enjoyable and educational for members and their families.
Preservation of Traditions: By joining SF Arcadians, you can contribute to the preservation and continuation of Arcadian traditions and customs for future generations.
Leadership Opportunities: SF Arcadians may offer leadership roles and opportunities for its members to get involved in planning and organizing events and initiatives.
Friendships: Joining SF Arcadians can lead to the formation of meaningful friendships with people who share your heritage and interests.